Happy Birthday to a Sweet Blogger Friend!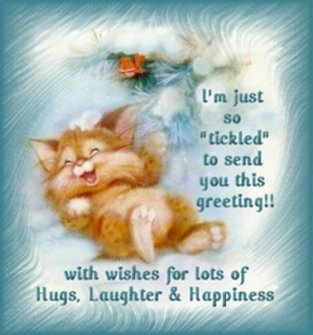 Today is Larae's Birthday! She is a very kind, thoughtful, and uplifting blogger friend. She always makes me smile. She's the kind of person that just brightens your day! She is such an incredible and talented young lady and often offers helpful hints that make life so much easier on her blog,
The Everyday Ramblings of a Northern Southerner
. She never ceases to amaze me! The word has it that there might be wedding plans in the near future, as well. Woo hoo! So if you get a chance please go over and help make her day by wishing her a Happy Birthday!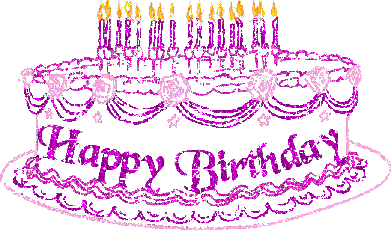 Today, I will be having oral surgery! This is my third visit this week, as I have been having nerve pain in my cheek so today they have blocked out three hours to take care of it! I told them that is enough time to play a good game of Monopoly if they all just wanted to come over to my house, however, they are very determined and focused so I don't expect to get out of this one. They are a very head strong group. *whimper*
The good news is that my hubby's Assistant Manager is coming back from Columbia today after a three week vacation. Never the less, my hubby hasn't had a day off in three weeks and has worked an average of 10 hours a day! Oh it will be soooo good to have him home over the weekend! Woohoo!
So, it's just the two of us looking forward to being together and soaking up a little sun out on the beach this weekend and maybe catching a movie, and perhaps enjoying some Mexican food! Woohoo! We hope the sun is shining down where you are so you can bask in it, and if you have snow, you can just throw caution to the wind, jump in and make a beautiful snow angel! If it is cold you have someone who you canl cuddle up with so you so you stay warm. Everyone needs to pray that our friends in Australia, like our blogger friend
Merle
, of Third Try, gets some much needed rain as they have been fighting off brush fires, with temperatures up over 102 degrees and have even had to call in help from New Zealand and Canada, just to give the firefighters a break. So if you will, go see
Larae
and say "Happy Birthday"!