Christmas Photos
You didn't think I could let Christmas go without sharing a few photos did you! lol Oh, but you wonder why I didn't post yesterday...and I respond, "Oh, maybe it had something to do with
erasing my entire template, last night
". I would try and try to find my blog. Only, to find nothing but a white blank page when I published. If I clicked on my blog "Just The Two of Us", it would only give me a blank page, as well. I would try publishing and republishing and then noticed while I could see I retained every post I had ever written...my template had one or two sentences remaining. Yes, three hours later, I recreated my entire (newly designed) blog. lol...lol...lol At one point I almost threw my arms up in the air and said "forget it" but, no, alas, you mean too much to me and I have recovered, however, the tick in my left eye is becoming a nuisance, and I keep telling myself, never again. hehe! "Next time, let them come and take me away...hehe"! Yes, I have saved the template this time...
...*

x

!

!?@

3

!!*7

lol

!!Xox

@

00x

x

*...


Christmas Eve
, we had the kids and my hubby's folks over for a big Lasagna dinner with oodles of goodies.
Our son Kevin, was anxious to be the first one in line for his Mom's yummy lasagna!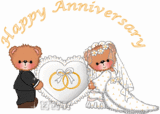 Our folks are celebrating their 51st Anniversary today!
Happy Anniversary Mom and Dad! We love you with all our hearts and wish you a year graced with blessings and an abundance of love and happiness each and everyday! You both are a true inspiration to all ten of us kids and we are so proud to be able to say that whatever you did, you did something right with no divorces in our family...Someone's got to call the Today's Show!
Kevin, Renee and Little Ben...and soon there will be a little girl! She is due in February!
Aww, there they are with Terrence...what a blessing to be together for Christmas!
Little Ben was smiling from ear to ear with delight over the riding light up airplane Just the two of us gave him for Christmas! (double click on the photo to see that big smile)
Here Ben is loving his fuzzy book. Each page has a different animal on it with fur the color of the animal you can touch and feel. lol Humm, I see we have another animal lover in the family! Have you hugged the animals in your books?
Our Christmas tree all aglow!
A little nativity scene sits in front of a picture of our daughter Chrystal, while we missed her and Dave, we were glad they had a wonderful "1st Christmas" together with Dave's folks.
Christmas Day
...we drove up to my Mom's lake house. Here she is, I just love that she went to so much trouble for us in she was so sick. The next day we found out the sinus infection went down into her lungs and she was put on 5 medications. Mom never ever complains she has such a loving, kind, caring heart.
Floridians, do the strangest things to make our homes feel Christmassy! lol (The blue herring normally doesn't wear a Santa hat)
If you look up high you will see a reindeer and sleigh set that belonged to my Great Grandmother. The material is paper thin.
This little Santa's eyes used to light up and twinkle and he would play his bell in hopes that generous hearts would give to the less fortunate. He was my favorite as a child and still is and when my Mom tried to spruce him up and add new white cotton, I cried, I just cherish his aged look!
My Mom's Christmas tree all lit up!
Pamela painted three Snowmen on this jar for her Mom and Dad about 10 years ago.
My brother Duane, and my Mom, oh dear, Mom did it again and closed her eyes. lol
The Peabody Ducks were dressed to the hilt!
A view of the lake and the Christmas tree.
Our son Terrence and his girlfriend Jenny.
Just the two of us, Dennis and Pamela with our precious Grandbaby, Little Ben.
If you enlarge the picture looking out my Mom's kitchen window you can see the dock and gazebo out in the lake.
Part of Mom's livingroom where we all congregated around the tree. We gave her that Santa a several years ago that is watching over her Christmas cards.
Here is my wonderful hubby enjoying Ben's reaction as he watches the little miniature train go around the track while the little ice skaters dance. So it's just the two of us wishing you joyous memories together with your loved ones!