Joyful Memories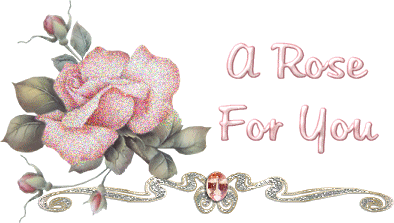 Laurel Wreath
would like you to post on your site about your hopes, dreams, goals, for the next year. What would you like to see God do in your life? How would you like to see Him move in things? Make this as general or as personal as you feel comfortable. What are your goals for next year? She is not looking for the "lose 10 lbs this year" answer, something a little bit deeper. When you look back December 2007 where would you like to be?
If you would like to join in, click on the button on my sidebar for all the details!
Hope everyone had a wonderful, memorable and blessed Christmas with all of your loved ones! I know our Christmas couldn't have been more enjoyable. Everyone seemed genuinely happy.
Christmas Eve, we enjoyed delicious lasagna, south western rice casserole, green bean casserole, deviled eggs, and all kinds of cookies that I baked the night before. whew! My hubby, Dennis and our Son, Kevin were only able to get away from work for a couple of hours, long enough to join us for dinner and to watch the his folks open their gifts. We also had a blast watching Little Ben open his gifts from just the two of us! He loved the riding toy airplane we gave him where the propeller actually spun around and lit up like a multicolored disco ball. A darling little Mickey Mouse announces "all aboard" and the sings songs. The seat stores shapes that fit into proper holes for another fun element. He also loved his little lamb that played "O little Town of Bethlehem" and came with a little book his Mommy and Daddy can read to him about Mary and Joseph and their travels to Bethlehem, while he cuddles with the baby lamb.
Our folks loved the cross with the name "Jesus" carved in the crossbar wood , the nativity and praying hands that hold a in the fingertips, all made from real Olive wood, carved from Bethlehem.
On Christmas Day, just the two of us exchanged gifts privately. Dennis loved the three outfits I gave him, the study Bible, and he was thrilled I had his watch cleaned and then had them put a new crystal face and battery in it. I was touched and amazed to received the entire set of the Willow Tree nativity scene. He knows me so well! I felt so blessed!
Later, we drove up to my Mom's lake house. She really put on a Christmas feast that was astonishingly delicious! She even pulled out the good china for the occasion! lol My hubby led us in a heartfelt prayer fit for Jesus. We shared oodles of laughter and it was joyful watching every one's expressions as they unwrapped their gifts. We then fell into a competitive game of DVD style Family Feud! Fun! Fun! Fun! Mom sent us all home happy as larks with leftovers to boot!
So it's just the two of us, humbled to be blessed with joyful memories. Thrilled that our sweet Daughter Chrystal and her wonderful hubby Dave loved the custom license plate we had made for them "A House Divided" with the Patriots on the left and the Bucs on the right and below that "Dave "heart" Chrystal". All the lettering was etched in mirror and the logos were raised mirror and then we had them attach raised bubble glass and a frame. They loved it! We hope you all will cherish your memories too!