Moving Forward and A Little Holiday Cheer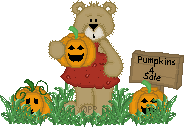 Burrrr! This Floridian girl is freezing! Woke up this morning around 5:30 am to take my dog, Shivan, outside and it's a wonder I was able to make it back inside. I was chilled to the bone. hehe! The weatherman said our temps dropped 24 degrees from the day before at this same time. Why it was just 92 degrees Sunday! So to go from that, to stepping outside barefoot in 50 degree weather was unbelievable.
Had a fun little outing with our son Terrence and his girlfriend, Jenny. They called and asked if they could drop by and after a little hesitation, I said, "sure, what time will you be here"? Terry says "two minutes". I gulped, quickly hung up and scanned the room quickly and was pleased that it didn't look too bad, there are days when it can look really bad with the way my schedule has been. So I quick gathered up the pile of papers on the kitchen table and threw them in the pantry. hehe! The few things on the counter, I scooped in the drawer. Wallah!
My hubby met us at Cheddars restaurant and we had a lovely time. She seems to be a nice girl, with high ambitions, a good listener, sweet, personable and comes from a good family. There was just one thing that bothered me. She explained that her "old" boyfriend was living with her parents up in her old bedroom. Jenny lives in an off campus appartment, while she is going to school. I immediately asked her if her parents knew she had a "new" boyfriend...my son! Oh yes, she assured me they did, but they felt sorry for him having lost a job and so forth...well. This is very odd to me! I am eager to see how long the old boyfriend sticks around!!! Actually, I think they need to move forward, and that boy needs to go! lol
When I came home, someone in the neighborhood had left a wonderful gift basket full of cute little Halloween treats for just the two of us, on the front porch. It's a tradition in our neighborhood to leave a gift basket full of goodies for two families and then hang a boo sign on your door to let others know you have already played. You never know who gave whom, what basket, all in an effort to spread a little holiday cheer.
Kevin, Renee and little Ben are coming over this evening and we are taking them out to dinner. We are all amazed that at 10 months old, Ben is learning quite a few words, and has taken as many as 6 to 8 steps. What an adorable age!
So it's just the two of us hoping you all are staying warm and and joining in on something that is just for the fun of it, and spreading a little holiday cheer!