Happy Halloween!
Thanks so much for stopping by,
your costume is so cute!

Here, please join us with a glass of hot apple cider and an
iced pumpkin bar.

Wishing you a perfect evening
as you travel on your path while going
trick or treating!
Hope it's filled with enchanting and sweet little surprises!
"Witch" ever way you go, I hope you stay safe...
don't worry this is just my costume. lol
Hopefully, you won't run into too many ghost and
gobblin's along the way
.... bah ha ha ha ha....ooooohhhh!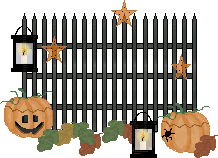 Remember to take your flashlight and
check your shoe strings so you
don't trip over other little trick or treaters...


Whatever you do, don't be a scaredy cat...

it's all just for pretend and something to make us grin. :)


Just the two of us are looking forward to handing out candy to the little trick-or-treaters coming tonight. As we have been told that our 10 month old Gbaby Ben is going to be making a special stop to see us! I have prepared a little something for him when he comes, a huge bag full of goodies, way too big for him but all the more fun just the same! hehe!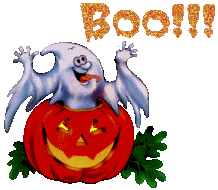 So it's just the two of us hoping you had fun, watch out for the pumpkin and leave me a comment and tell me again what costume you wore, as it was surely one I knew I would adore, Happy Halloween!