Our Love Story ~ Part III,...Our Wedding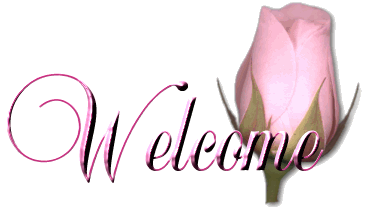 June 29, 1979

Pamela and her Dad

Just the two of us were so excited about our upcoming
wedding. Taking premarital classes was probably one of our favorite memories of our engagement. Being as
both of us were expecting a lot of out of town guest,

his family coming from Wisconsin, and mine coming from Nebraska we had blocked 10 rooms. We had a total of 127 guest come and share in our special day!
Most of the guest started showing up a couple of days early. So many of my friends helped me with the arrangements, as my Mom lived so far away it was impossible for us to get together. (Unlike
today, where we have internet, and I was able to help and plan my daughters wedding to our delight with ease!) My friends were wonderful, with helping with our wedding plans, from making the silk flowers, to getting the band half price and then when I was completely naive; the woman who owned the reception hall, called
The Twilight Ballroom
, realized I had no idea I was suppose to have center pieces, she ran back to the back room and pulled out the most beautiful swans, and swan candle holders, and swan candy dishes, it was so sweet. She wouldn't even let me pay her for them. She even found a feather pen to sign the guest book for us. Mom and Dad told me I should try to keep it under a certain budget and that was just a bit shy of what we really needed. So I did everything I could to cut corners. My good friend George and Lorna, who owned a steak house gave us an incredible gift of letting us use their restaurant for the reception, and then refused to let us pay more than 50% of the tab. So we were receiving blessings everytime we turned around...we were truly grateful!
Denny's Dad, and his brother's managed to get a golf game together as soon as they arrived, and we were astonished that to our amazement his brother Jerry got a whole-in-one!!! Just incredible! We were all thrilled for him!

All of the bridesmaids and I were in my apartment getting ready full of anticipation and giggles. So, off to the church we went. I road with my parents. My dress had 17 layers to it and pretty much filled out the back seat!

So, it's just about time to start the wedding! It's a double ring, candle light ceremony that starts at eight o'clock in the evening with a dance reception following at the Twilight Ballroom, with one of those big gorgeous disco balls, and accompanied by a five piece band.

Above, Pamela and her Mother
below, Pamela's family
To the left, Denny and his Mother
below, Denny's family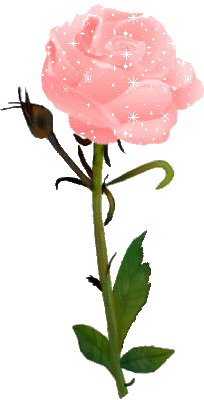 Our spunky Little flower girl and ringbearer
are my youngest Sister and Brother-in-law

A fresh new day...and it is ours,
a day of happy beginnings
when we pledge our love as one.
Marcia's beautiful voice rang out and filled the church
as she sang our wedding song "IF"
The Bride with her Bridesmaids

BelowThe Groom and his Groomsmen
You wouldn't believe how much rice fell out of my dress later! In the Boondocks Hotel
wedding suite. *smile*

The reception was delightful, we had a delicious buffet; everyone enjoyed themselves tremendously, we had the place hopping with the band playing music and lively dancing going on all about the place. We had a dollar dance, in which the guys took one dollar bills and the bride put down her dress for the honor of a quick twirl around the floor with her, Just the two of us mingled with our treasured guest both friends and family. It
was truly perfect as we just kind of floated around the room, much of the time in a dreamy feel good daze,
with our hearts filled with joy and the anticipation of
beginning the rest of our life ahead of us.
AJ Elbert officiated at our wedding ceremony.
He was a wonderful!
I pray that...Christ may dwell in your hearts through faith. And I pray that you, being rooted and established in love, may have power...Ephesians 3:16, 17
Just the two of us
would like to thank you for sharing in
Our Love Story that began 27 year ago! We have been blessed beyond our wildest dreams. Our first son Kevin was born in 1981, our son Terrence 1982, and our daughter Chrystal 1983.
We had many ups and downs, and
almost lost our baby to
a terrible illness that kept him and myself in the hospital
for 6 months straight, and it took all of our prayers and all of our faith
and many years to recover from, but we made it,
thanks be to God!
We are in Love and very blessed!
I look forward to spending each and everyday with my
knight in shining armor!
The love of my life, the man who makes me laugh, and
who brings joy to my heart!