What a Surprise Party!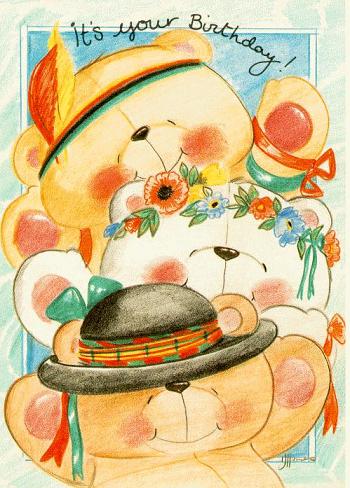 So glad you came!
I just can't tell you how much this means to me!
In fact, some of you showed up early, yesterday,
as a matter of fact.
Hope you didn't get caught in the rain!
Oh, what a surprise! How did you know it was my birthday!!!
Well come on in and join the party!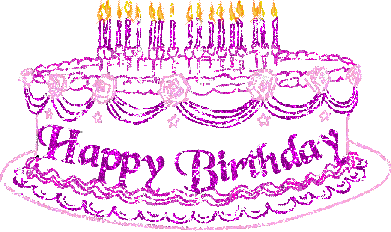 I just love surprises!

Here have a piece of cake, it is absolutely delicious I hear!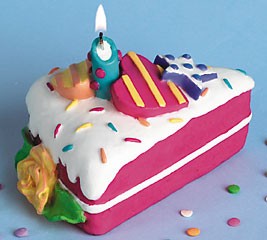 Aww, you went to so much trouble to wrap up
a little gift for who, me? Oh I am so touched,
thank you so very much!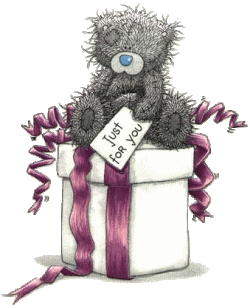 Look at what pretty packages my sweet Mom brought!
Why, I almost cried with delight to see she had given me
such lovely pots and pans! Big crocodile tears
were falling down my cheeks...hehe!
Bless your hearts for coming so far!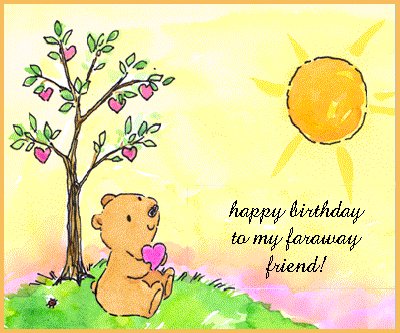 It is so hard to believe I am 47 today! All my life I have
always said, "I am '19' at heart", whats a girl to do! hehe!
Look at this sweet card my hubby gave me, being
as we are painting today, isn't that just heartwarming!
So it's just the two of us, starting to paint our house,
(if it doesn't rain)
and so very touched and
just amazed at what wonderful friends
we have made out here in Bloggityville.
A special Thank you to Sue, Pea, and Tammy, for posting such
sweet and kind words for my Birthday. If ever there were a
a little network of angels on earth, it is
Sue
and
Pea
and
Tammy
.
Thanks to all of you for being such a great friends...
You all are such a blessing! Thanks so much,
you really made my day special!