Celebrations...and a Video of Ben's 1st B-day!
Friday was our darling twin nieces' 12th Birthday! Mckenzie and Alizabeth, I hope your birthday was filled with oodles of fun and surprises! Here is a picture of the girls when they were babies...aren't they just adorable
Today, is their Dad's birthday! Happy Birthday Floyd! He is such a wonderful Brother-in-law. Hope you and Lisa take your three girls out and have tons of fun celebrating!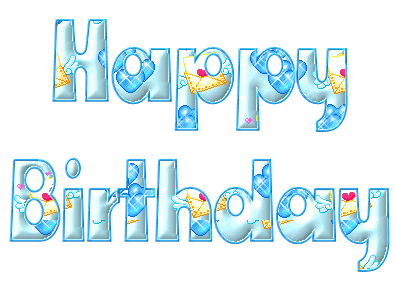 Just the two of us had a wonderful time at little Ben's 1st Birthday party! He was just precious! Everyone had so much fun watching him eat his very own cake while the guest got to enjoy the bigger Elmo cake.

I was amazed that with like 25 guest all standing their watching him eat he never startled or cried. Whenever he did anything out of the ordinary the guest would laugh, or say ahh, all in unison, and little Ben would look up as to say "what'd I do", while his eyes scanned the faces, "what's wrong with you people haven't you ever seen a baby dabble in his cake"...it was so cute!

Renee and Kevin had the place looking very festive. Lots of Elmo balloons hugging the ceiling, colorful streamers, and cute little rubber ducky favors! They grilled yummy Ribs, Chicken and Hotdogs to everyone's delight and had a couple of salads to go with it.

So it's just the two of us embracing being blessed beyond belief to be Grandparents of the sweetest little Grand baby we could ever have imagined, that just melted right into our hearts! Hoping you have little ones in your life to touch you down deep too! God's greatest gift is a child!