Passing a "Beary" Fun Word Meme On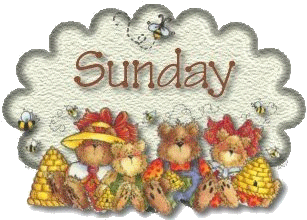 Sue
of
Susie's Space
, tagged me for this Word Meme. I'm so glad she did cause I have really been working hard on the rental property and this will be quick and easy all while giving me a little more time for the Buc's game and Church tomorrow! he he!
Here are the words she gave me for this Meme:
Candy
: Rich chocolate ~ mouth watering fudge that just melts in your mouth and screams deliciously decadent, all while transporting you to another Plateau of heavenly bliss...ooh la lah!
Beach
: My favorite place in the whole world!
Season
: There is a time for everything, and a season for every activity under heaven.
Ecclesiastes 3:1
Pet
: My pet is named Shivan Ming Moon Panda Pooh. Shivan, is a Shih Tzu and is our little fluff ball baby. He just added a new trick to his already impressive ten trick regiment...drum r
oll please...dah dada dah da dah da dah... he brings me his bowl after he washes his own dishes!
I tag
Dawn
of
Call me Grandma Dawn
,
Linda
of
Middle Years
,
Larae
, of
The Everyday Ramblings of a Northern Southerner
, and
Susie
, of
A Pink Carnation in Bloom


Passing on a "beary" fun Word Meme ~ Here are the words for your Meme:
Heart:
Trail:
Grandparent:
bear:
So it's
just the two of us
hoping you have fun with this little Meme, and anyone else that wants to play: Consider yourself tagged! Enjoy this lovely Sunday afternoon and pass it on.